By Darren Stones
As part of the Certificate IV in Training and Assessment TAE40110 course I'm currently studying with Moreland Adult Education, I have the opportunity to plan, facilitate and review a 15-minute training session with an individual learner.
Drawing on my experience as a photographer, I've chosen a topic that allows me to impart knowledge to the learner, which could be of assistance to them in the future.
My chosen topic is
Magazine Cover
, and what this basically involves is that I will train my learner to identify a suitable photograph for the front cover of a photography magazine.
During my training session, I will be showing my learner three hard copy photography magazines that showcase good design and a suitable subject that is centrally located in the image.
When looking for a suitable image, we have to consider that there is sufficient space in the top third of the image for the magazine title and room for text along each side and the bottom.
We have to be mindful that the text for the cover will not overlap the main subject of the photograph.
In preparation for facilitating this 15-minute session, I have prepared a
Lesson Plan
that incorporates a 2-minute
Introduction
, 1-minute of
OHS
(Occupational Health and Safety) discussion, a 9-minute
Body of lesson plan
, and a 3-minute
Closing session
.
Each section of the lesson plan contains:
Content
Activities
Resources
When I facilitate this session in front of my fellow students, my trainer will be assessing my competency for this task. It's an exciting opportunity, and one that has provided me good food for thought in developing future learning sessions.
As part of this article I have included three sample images as examples. These images form a small part of my
Lesson Plan
, in that they display what is and isn't suitable for a magazine cover. Landscape format images are not suitable for the photography magazine in question, as it is published in the traditional portrait style format.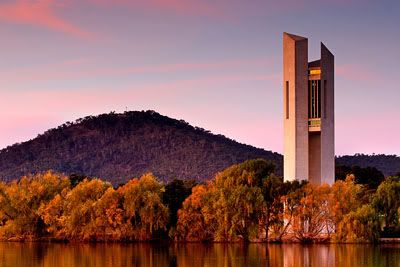 Landscape Format - not suitable
Not Suitable
Subject not central and insufficient space at top for magazine title
Suitable
Subject central and space at top for magazine title
Upon completion of my 15-minute training session, my trainer will provide feedback regarding my performance. I am looking forward to this session as I'm keen to impart some knowledge to my learner, and gain some valuable feedback from my trainer regarding my plan and delivery method.
Note:
I successfully facilitated this session and it was great to receive feedback from my trainer and my fellow students.